Easy installation and use
With Mi Temperature and Humidity Monitor 2, it becomes easy and smooth to get a comfortable home. Insert the sensor in which room you want, the bedroom, the children's room or the living room, and check the temperature and humidity. Thanks to the built-in magnet you can also easily mount or hang the sensor on the wall.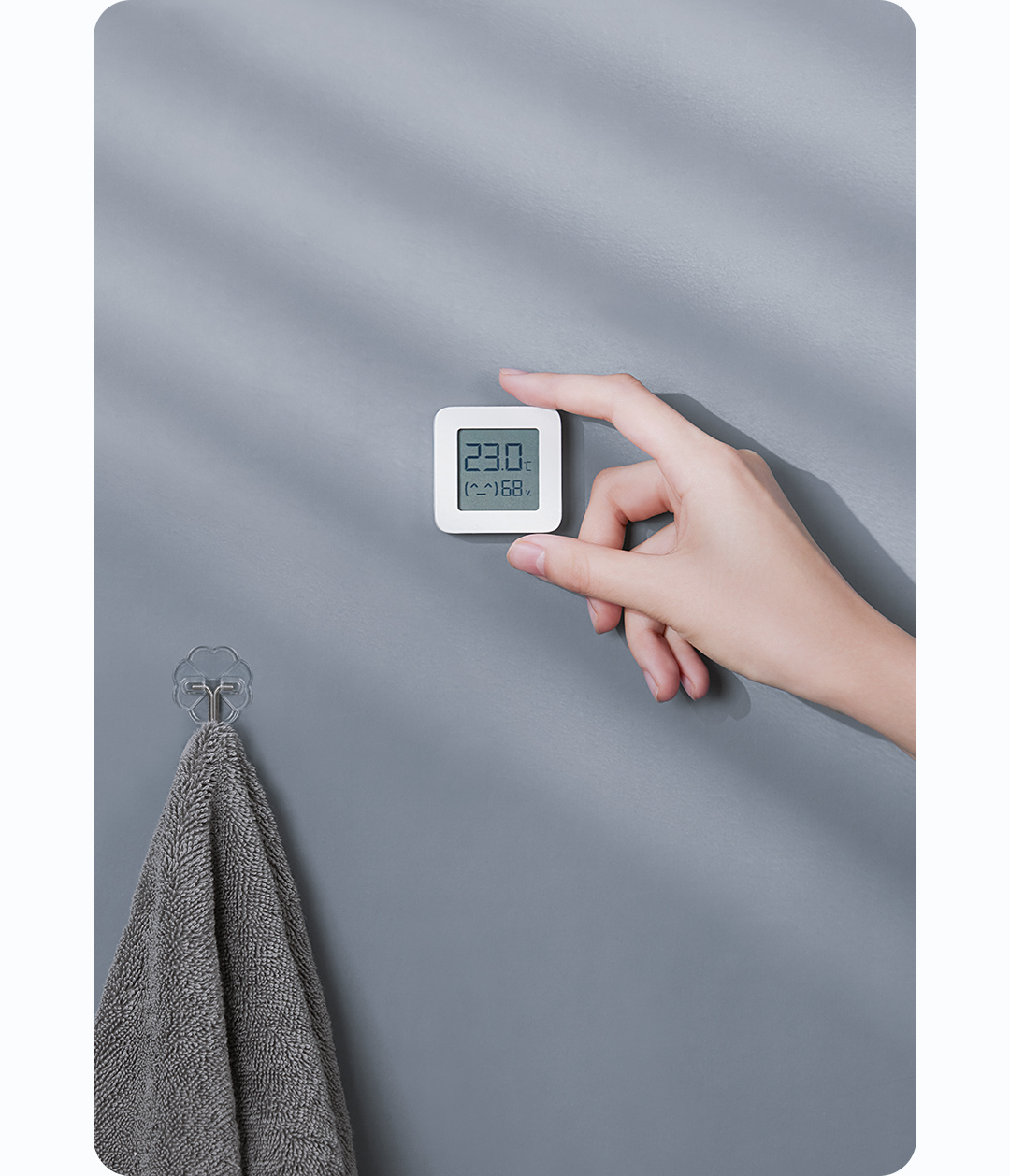 Smart features for your home
Get data directly on your mobile via Bluebooth and the Mi Home app. The sensor can also recognize other Mi products such as humidifiers and air conditioners, and automatically adjust these based on the temperature and humidity in your home.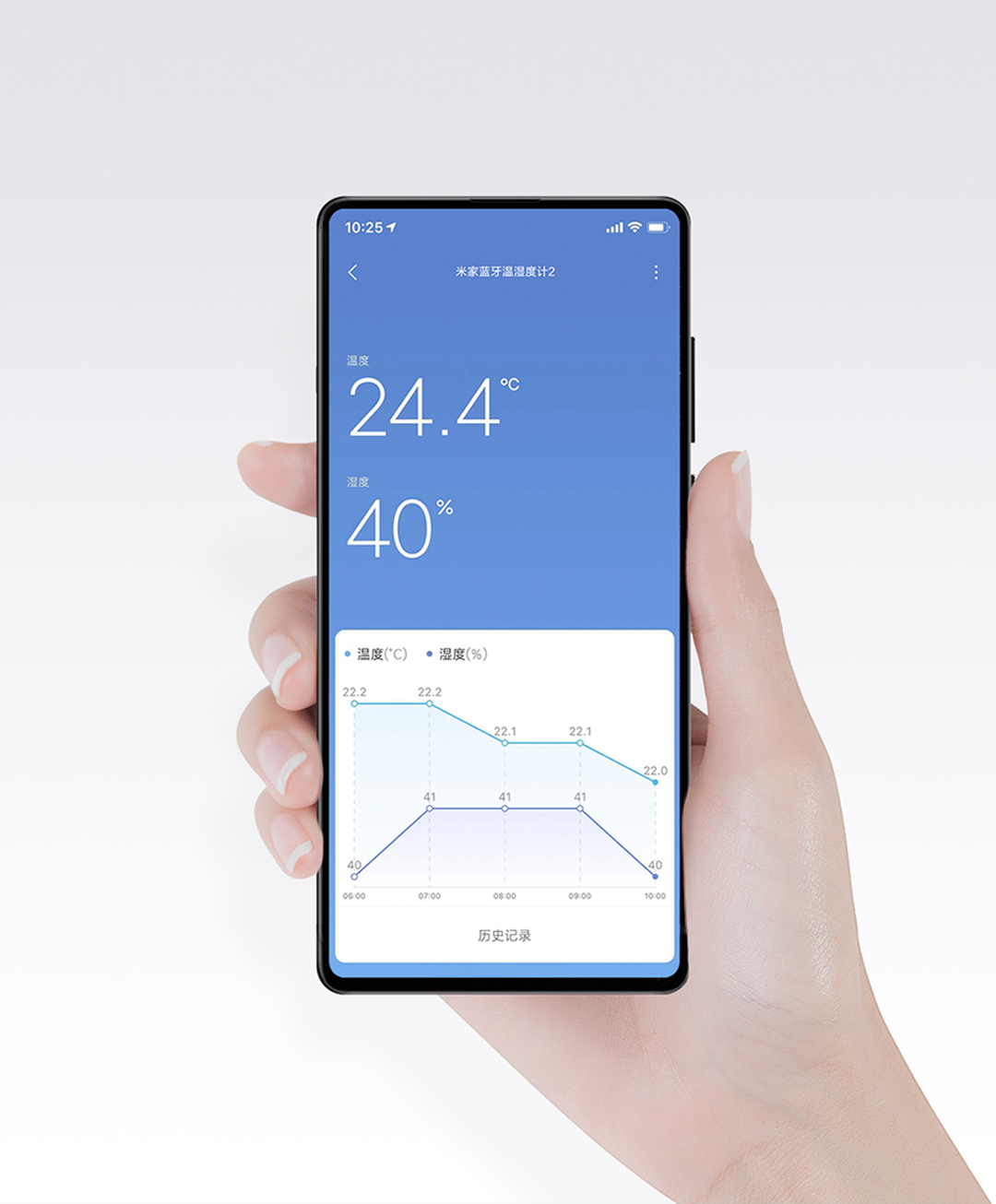 Baby mode
The monitor helps you maintain a perfect temperature in the children's room with the help of Baby mode, a function that sends out a notice when the temperature or humidity reaches a level that is not suitable for babies.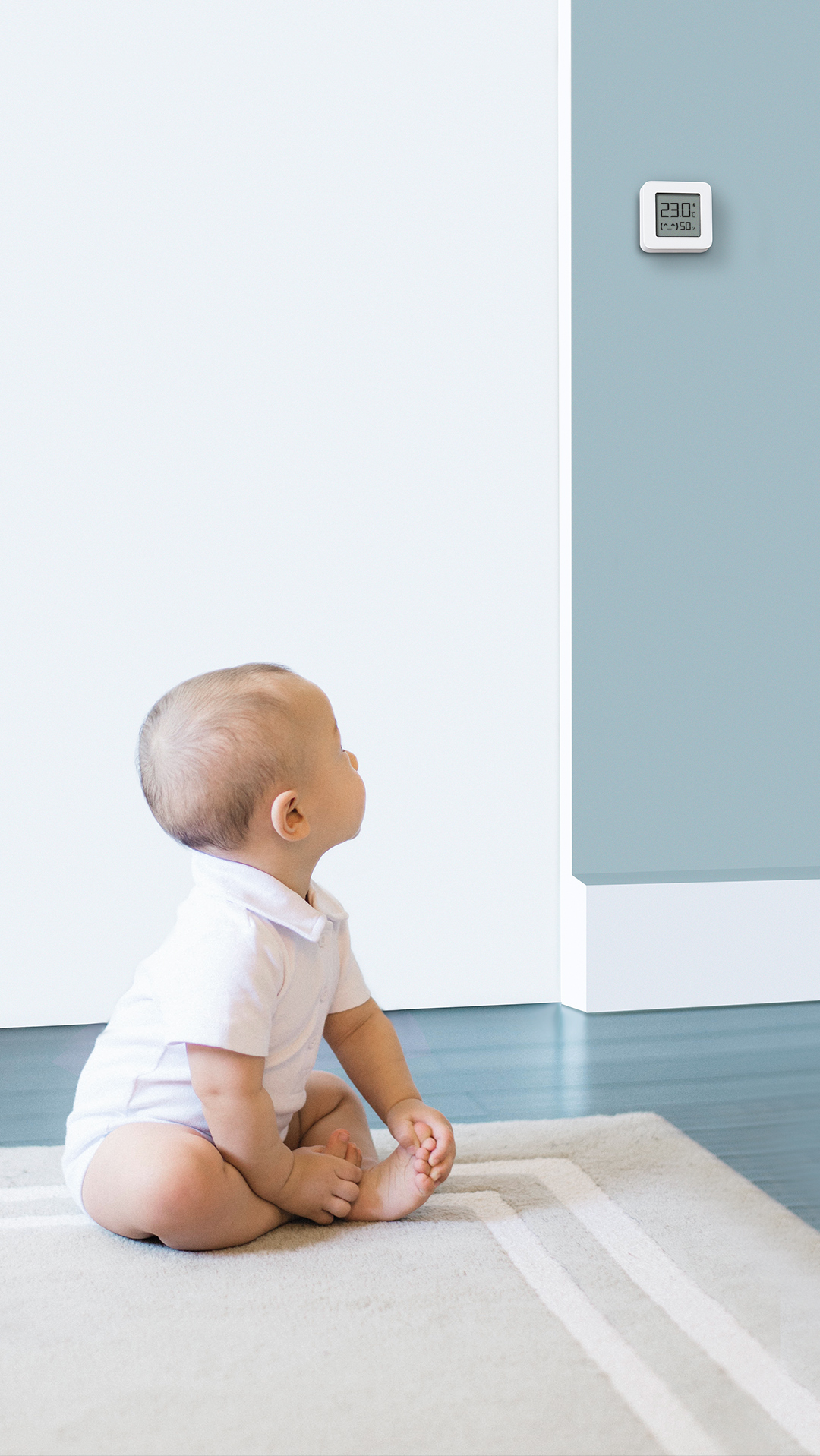 Long service life
Mi Temperature and Humidity Monitor 2 has a long service life and can last a full year on a AAA battery.